Rathen is a small town on the Elbe about 25 km east (upstream) of Dresden. Rathen is very touristy. The place is especially visited by day trippers who want to go up to the Bastei about 200 metres above Rathen. The Bastei with the Bastei Bridge is the most visited sight in Saxon Switzerland. Rathen has been a health resort since 1935.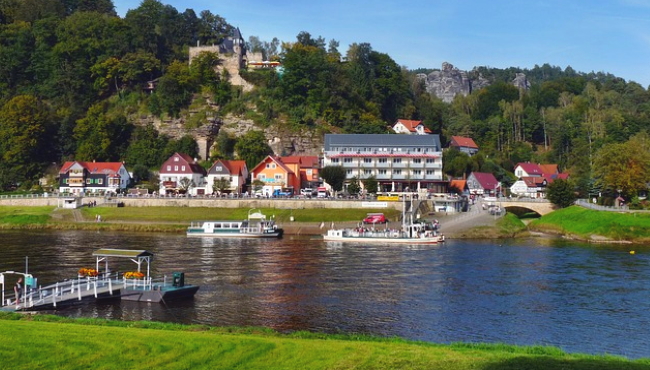 The small village of Rathen is still a municipality in its own right. With about 350 inhabitants, Rathen is one of the very small communities in Germany. The village lies on both sides of the Elbe River, but there is no bridge in or around Rathen. A ferry takes locals and tourists across the river Elbe several times an hour.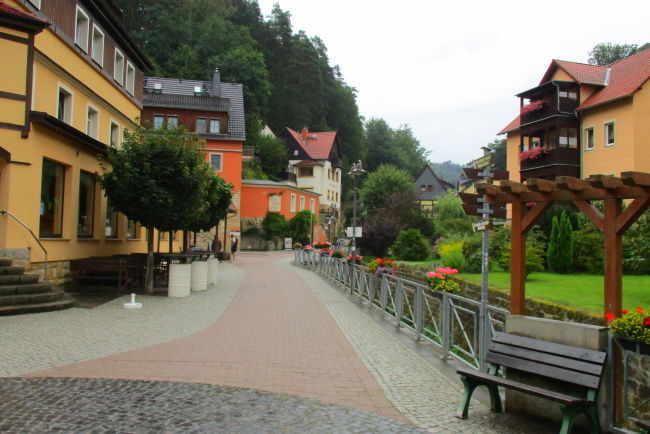 The centre of Rathen is north of the Elbe. There are hardly any cars here. If you come by car, you should leave it on the other side of the Elbe and walk to the centre of the village by ferry. There are several restaurants and hotels in the centre. The village is beautiful, but Rathen is very touristy. Several popular hikes start in the village. It takes half an hour to walk up a steep and strenuous path to the Bastei Bridge.
You leave the Elbe by the ferry. Further back in the village, you walk up the Amselgrund. This is where the ascent to the Bastei Bridge begins. You don't necessarily have to walk back to Rathen. At the top behind the Bastei Bridge there are buses to Pirna railway station, for example.
In Rathen, about 100 metres behind the ferry, there is a good snack bar. For hungry hikers, for example, there is a good bratwurst with a roll. To quench your thirst, you can get 0.5 litres of East German soda pop for 1.50 euros.
One attraction in Rathen is the Rathen Railway Worlds. The large garden railway (large model railway on a scale of 1:25 ) is known far beyond Saxon Switzerland. Almost 5 km of tracks are laid on an area of over 7 square metres. In addition, there are almost 300 model buildings. Close to the Rathen S-Bahn stop.
Directions to Rathen
The S-Bahn from Dresden via Pirna runs to Rathen about twice an hour. In the other direction, the S-Bahn continues to Konigstein and Bad Schandau. If you want to get to the centre of Rathen, walk from the S-Bahn to the nearby Elbe and take the ferry across the river.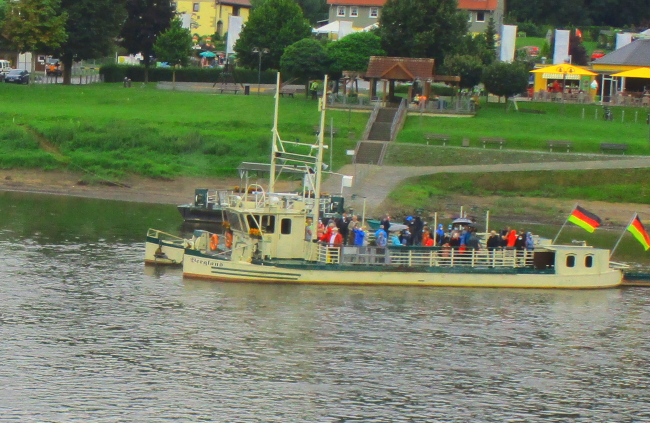 The hike to the Bastei begins on the right side of the river with the community centre of Rathen.
The town of Konigstein with the world-famous Konigstein Fortress is about 4 km upstream from Rathen towards Bad Schandau.