The city of Dresden has a beautiful zoo. The zoo is centrally located in the city just one kilometre from the main railway station. The Dresden Zoo is part of the large and well-known park "Palais Großer Garten". It is a classic, medium-sized zoo that has been around for more than 150 years.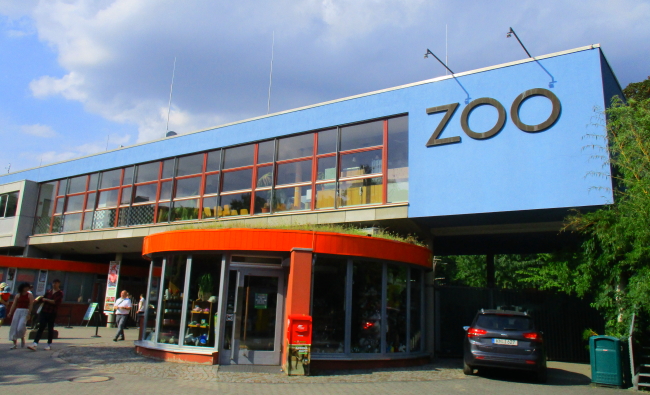 We liked Dresden Zoo very much. You can see many large and small animals from all over the world. The paths are wide and there is not much of a crowd, even during Corona time. Many large trees provide shade in summer. You can rest on a large number of benches or watch the animals. For children there are some great playgrounds and even something like a ride with children's box cars. The gastronomy at the zoo is also good and not overpriced. A bratwurst with a roll costs about 3.50 euros, a large 0.5-litre drink about 3 euros. Of course, it is cheaper to bring food and drinks with you.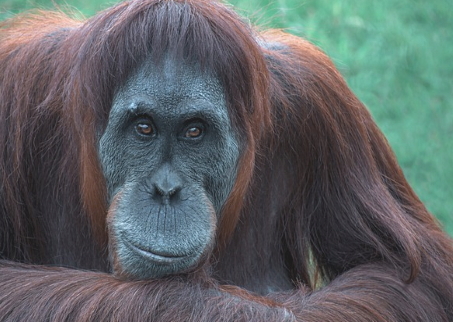 An Orang Utan
The "Zoo Under the Earth" building with snakes, salamanders, mice, etc. is especially great. Other highlights for us were the orang utans, the tropical house with monkeys, birds and much more, the giraffes, lions and zebras. The penguins and Bactrian camels are also very popular among visitors to Dresden Zoo. The large herd of flamingos and the pelicans are also great. A highlight, as in many zoos around the world, are the large elephants.
The most popular tour in Dresden: Guided tour of the
Semper Opera House (45 min)
The Semper Opera House is the most famous and most beautiful opera house in Germany. Especially the interior of the opera is beautiful. No other building in Dresden has more guided tours booked through it. You should definitely book online in advance: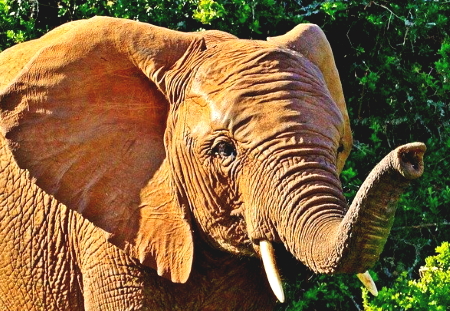 An African elephant
Admission prices Dresden Zoo 2022
At 16 euros for adults, the entrance fee to Dresden Zoo is about average compared to other zoos in Germany of this size, in our view. Children between 3 and 16 years pay half price (8 Euro). A reduction (11 euros admission) is available for larger schoolchildren and students, among others. There are also family tickets, group prices and more. With the Dresden Pass, admission to Dresden Zoo is almost half-price.
Opening hours Dresden Zoo 2022
The zoo in the Park Palais Großer Garten Dresden is open every day of the year from 8:30 a.m. Depending on the season, the park closes with the animals between 4:30 p.m. (winter) and 6:30 p.m. (summer). Dresden Zoo does not have a day off or similar.
How to get to Dresden Zoo
There is a large car park opposite the entrance. The price of parking depends on the duration of parking and the vehicle. However, parking at Dresden Zoo is not expensive. We paid about 3 euros for 3 to 4 hours.
It's easy to get there by tram. Both lines 9 and 13 stop directly in front of the zoo entrance. From Dresden main station it's about a 20-minute walk to the zoo entrance, or you can take tram number 9. It's much closer on foot from Strehlen S-Bahn station (S1).
The most beautiful zoo in Germany is only 100 km away: See our article Zoo Leipzig.
Online tickets are also available for other zoos: Tickets Vienna Zoo – Tickets Aquarium Valencia