The Bautzner Straße Memorial is a former remand prison of the GDR in Dresden. Many of the rooms have been preserved in their original state and visitors can view large parts of the former prison. There is also a lot of information about the prison.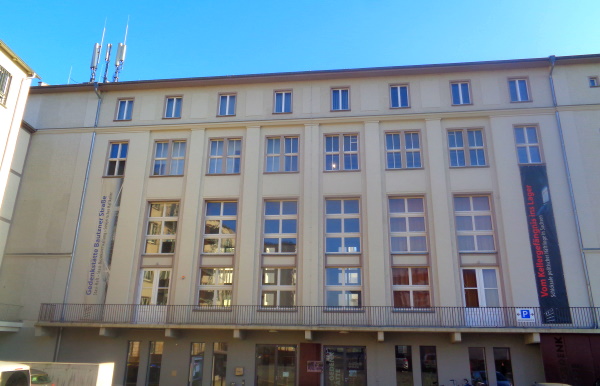 As a visitor to the Bautzner Straße Memorial, one sees a lot. In addition to the normal cells of the prisoners of the Stasi remand prison, the following rooms have been preserved: several interrogation rooms, shower rooms and the area for daily outdoor activities. There are also many special rooms such as a detention room, a photo room, meeting rooms, a writing cell and much more. Most prisoners were imprisoned here for political reasons.

In addition, there is a former Soviet Union prison from the post-war period in the basement. Also this terrible cellar prison (1945 to 1953) can be seen almost completely as a visitor of the memorial.
On the top floor you can see some administrative rooms, also a ballroom of the Stasi was furnished in its original state. The building of today's Bautzner Straße Memorial also housed the Dresden Stasi district administration from 1953 until the fall of the Berlin Wall. You can see the originally furnished office of the last director Horst Böhm and listen to some recorded telephone calls.
On many display boards, among other things, many individual fates of the former prisoners are described. In addition, an audio guide can be borrowed at the entrance.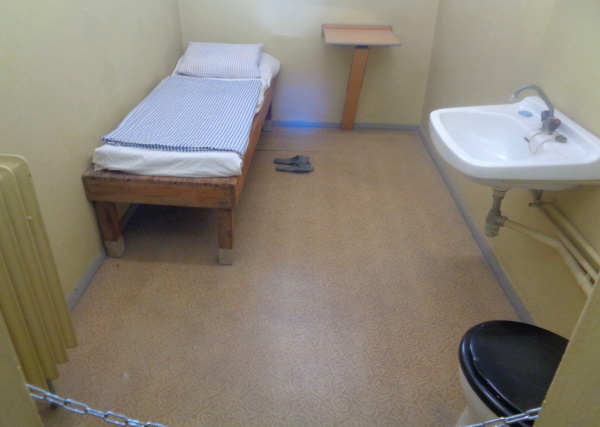 Entrance fees memorial Bautzner Straße
Adults pay 6 Euros, children under 18 years can visit the former prison free of charge. He also gives discounts, for example students and Harz4-recipients pay only 3 Euro. (Status at the beginning of 2020)
Opening hours memorial Bautzner Straße
Daily from 10am to 6pm. Closed only on some holidays like Christmas, New Year's Eve, New Year's Day and Easter. (Status at the beginning of 2020)
Approach memorial Bautzner Straße
The tram line 11 stops only a few meters away. The stop is called Angelikastraße.
Nearby is the new, controversial bridge over the Elbe "Waldschlößchenbrücke". Also the well-known 3 Elbe castles are not too far away, these are 2 more stops with the tram 11 out of town (stop Elbschlösser).
2 min video overview of the Memorial